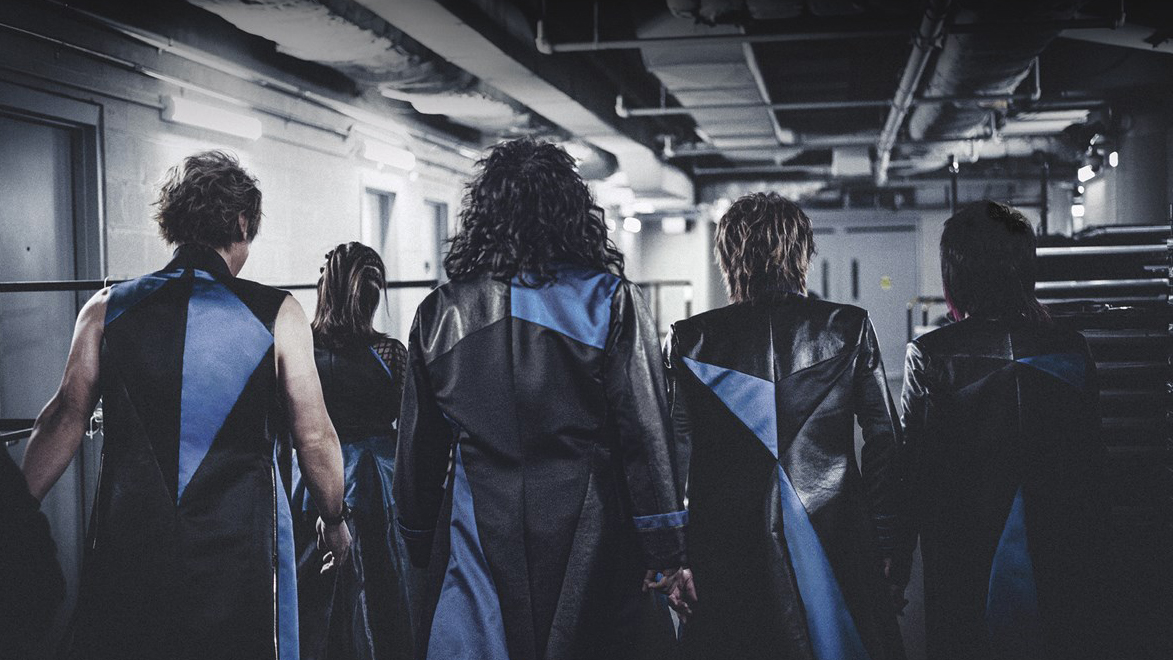 Anison supergroup JAM Project is preparing to unleash their 20th anniversary film on the world next month. Today, they dropped major news on the movie including a new trailer, guest performers, and its official title.
Officially called GET OVER – JAM Project THE MOVIE –, the film tracks the rise and success of the group of performers. At present the band consists of regular members Hironobu Kageyama, Masaaki Endoh, Yoshiki Fukuyama, Masami Okui, and Hiroshi Kitadani — all well-known anison performers with long-standing solo careers. The group was first assembled by anison legend Ichiro Mizuki (known to his fans as "Aniki"), and previously included Mizuki, Rica Matsumoto, and Eizo Sakamoto. The group has performed themes for many anime and games including the Super Robot Wars series, One Punch Man, and Shin Getter Robo.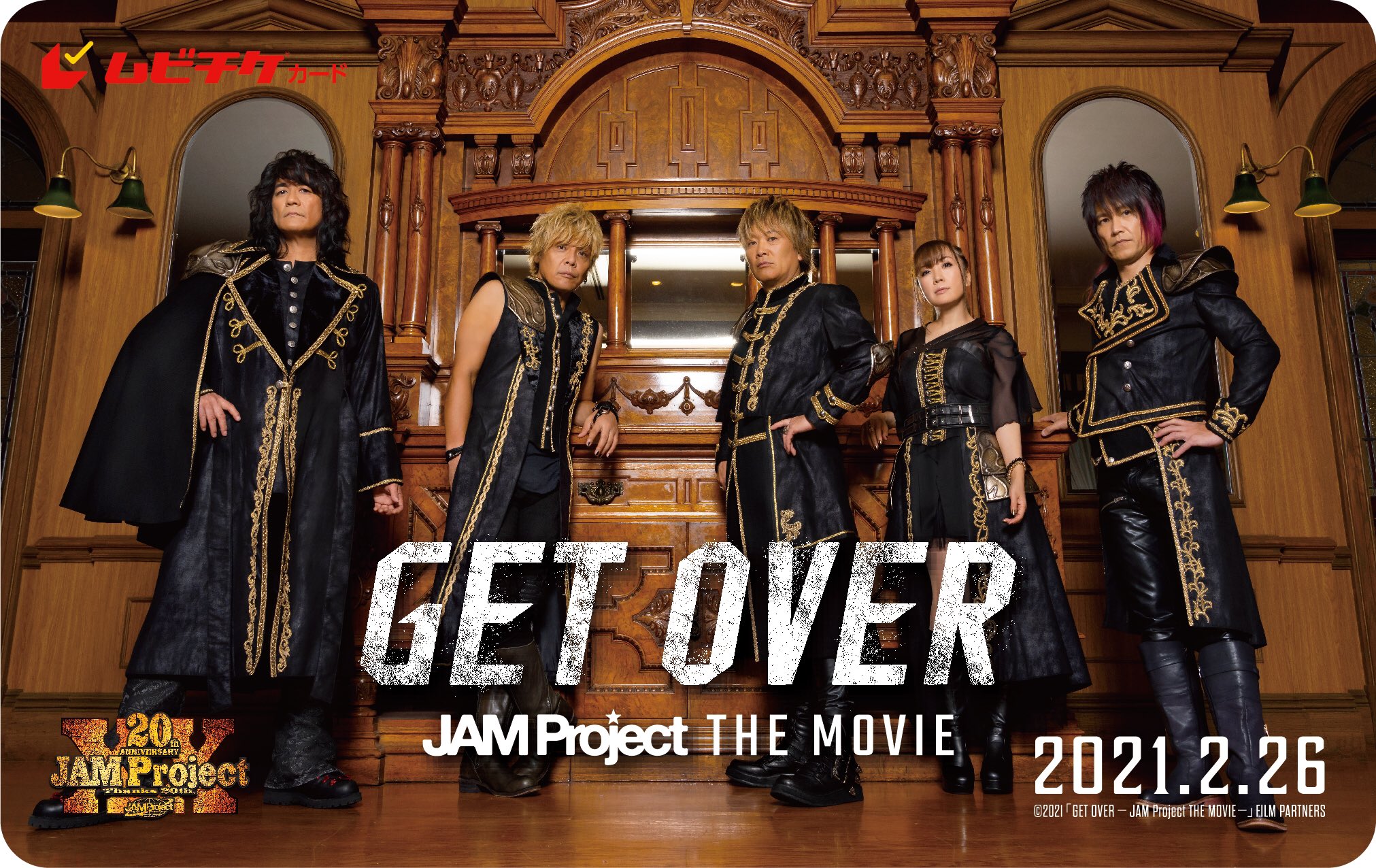 The movie also touches on the band's work during 2020, with activities limited by the coronavirus.
Other anison and music greats will also make appearances in the film. Officially announced are bands ALI PROJECT, angela, GRANRODEO, and FLOW, and composer Yuki Kajiura.
Take a look at the new trailer and poster: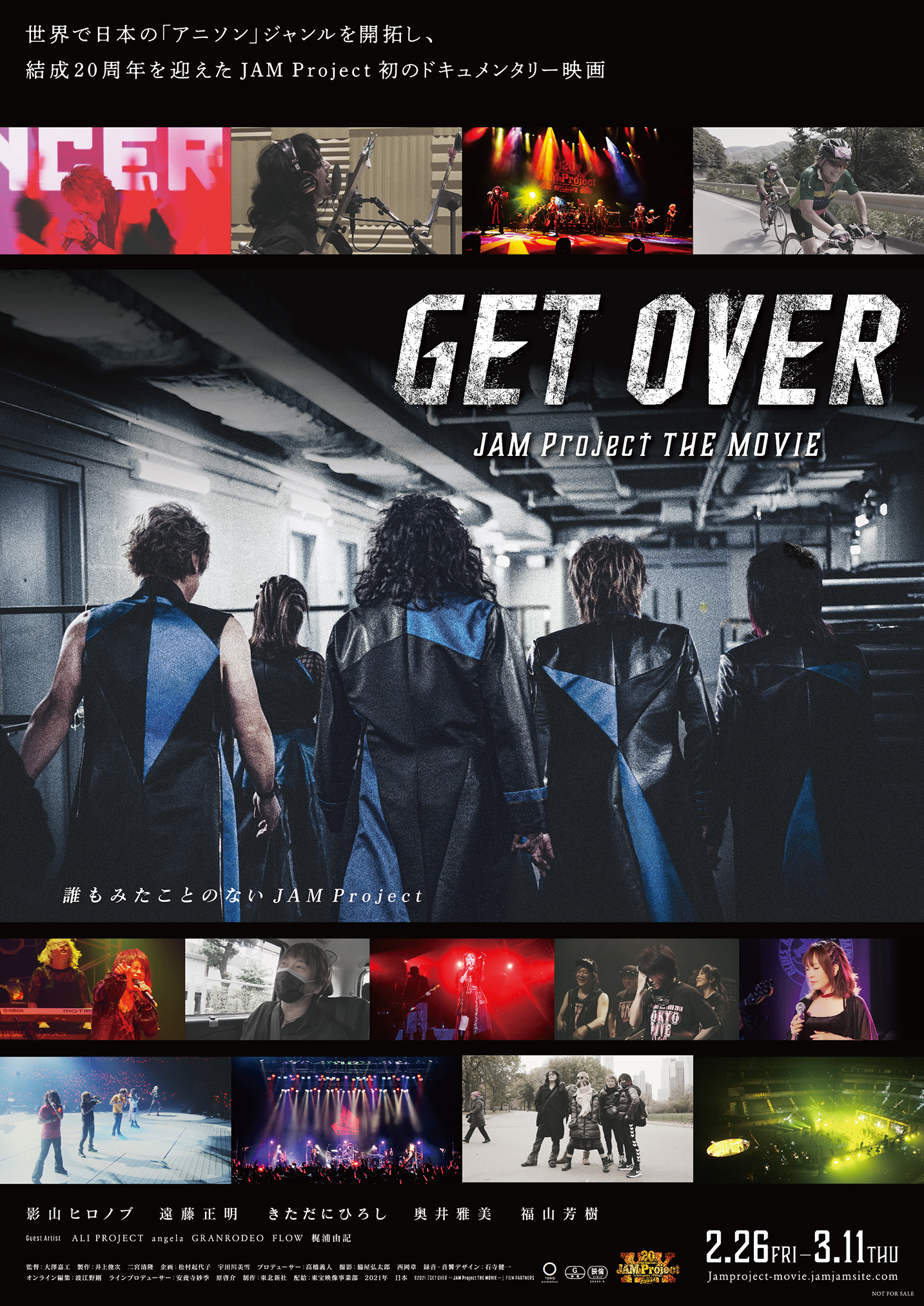 GET OVER – JAM Project THE MOVIE – will have a theatrical run in Japanese cinemas from February 26 to March 11. Tickets go on sale January 15.
Source: @JAMProject_eiga on Twitter