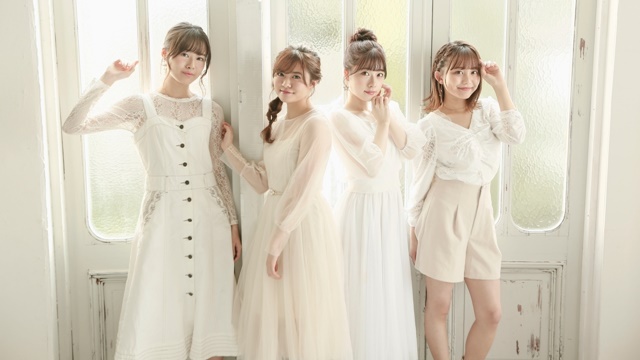 Four young voice actresses/singers – Karin Isobe, Akane Kumada, Marina Horiuchi, and Chihaya Yoshitake will be making their CD debut as the chorus unit Healer Girls in March 2021.
The unit was formed as a result of their activities in BS11's anime music program "Anison Days," which airs every Friday night in Japan. As the name of the unit suggests, they are a unit that delivers healing through the power of their voices.
Healer Girls members:
そして!
3/26にデビューCD「Voices vol.1〜アニソンコーラスカバーアルバム〜」のリリースが決定しました????
過去に #アニL でカバーした楽曲の中から全5曲を収録。https://t.co/HqqkjWRFGj

心を込めてお届けします。

今後はユニット活動の様子もお届けしていきますので楽しみにお待ちくださいませ???? pic.twitter.com/l2KAUMwHZM

— ヒーラーガールズ公式 (@HealerGirls) January 8, 2021
Their debut mini-album "Voices vol.1 -Anison Chorus Cover Album-" is scheduled to be released on March 26, 2021, and will contain five famous anime songs, each of which has been rearranged as an acoustic chorus version by the sub MC of "Anison Days," Mikio Sakai.
"Voices vol.1 -Anison Chorus Cover Album-" song list:
1. "God knows…" (from The Melancholy of Haruhi Suzumiya)
2. "WALK" (from Kuroko's Basketball)
3. "Snow halation" (from Love Live!)
4. "Yasashii Boukyaku" (from The Disappearance of Haruhi Suzumiya)
5. "DREAM SOLISTER" (from Sound! Euphonium)
---
Their prformaces from "Anison Days:
"God knows…"
"Walk"
"Snow halation"
---
Source: "Healer Girls" official Twitter, Animate Times